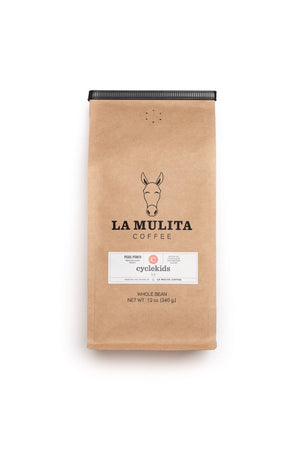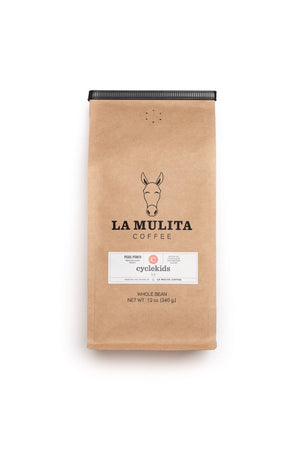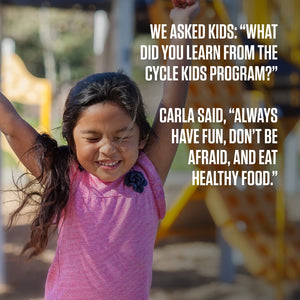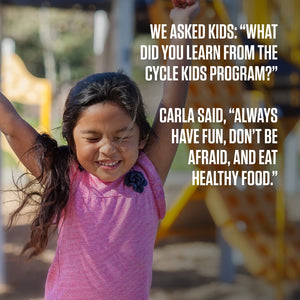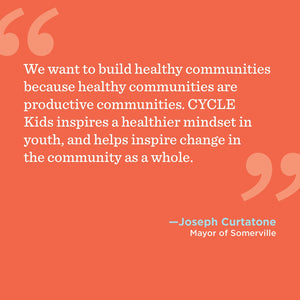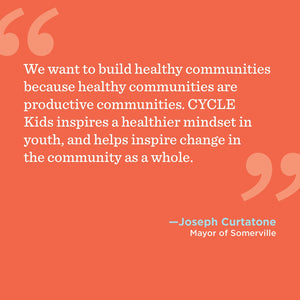 On Sale
CYCLE Kids Coffee, Collaboration - (12 oz)
This remarkable medium-dark roast was crafted exclusively for CYCLE Kids! We are passionate advocates for children's physical and emotional health, and through this inspiring collaboration we can spotlight this amazing cause!
28% of the sales price goes directly back to CYCLE Kids.
Discover more about this incredible initiative at cyclekids.org!